Haneda Airport Terminal 2 Info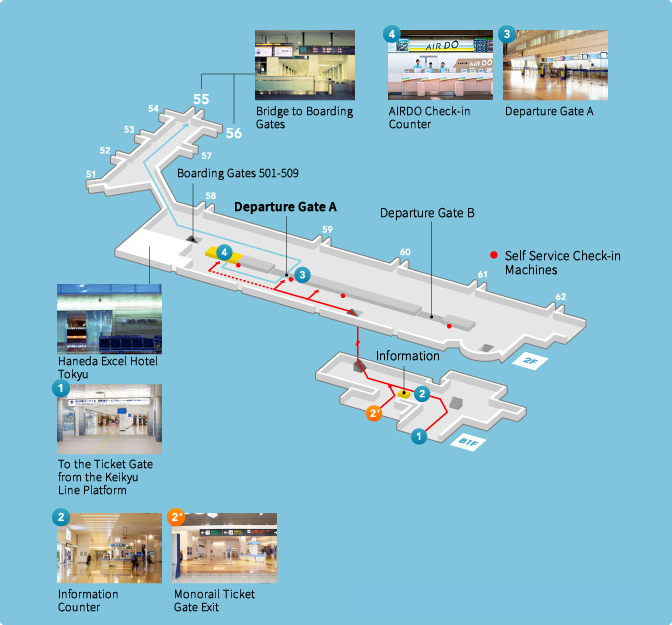 Short-cut to the AIRDO Check-in Counter
1. To the ticket gate from the Keikyu Line platform
Terminal 2 can be accessed from the last station on the Keikyu Line, Haneda Airport, as the terminal is directly connected to the Terminal 2 ticket gate.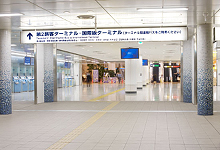 2A. Take the escalator to the second floor after exiting the ticket gate, as indicated by the arrows
2B. Monorail ticket gate exit
Customers using the monorail, turn left after exiting the ticket gate, and go up to the second floor using the inner escalator, which brings you directly to the second floor.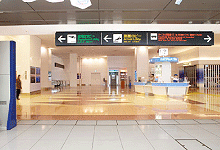 3. Departure Gate A
For customers flying with AIRDO, Departure Gate A is conveniently located near the boarding gate. ANA self service check-in machines can be used by AIRDO passengers as well (excluding some fares and reservation details). For customers with reservations using fare that requires confirmation of various identification, and passengers who have not completed their boarding procedures at the self service check-in machines, please complete boarding procedures at the AIRDO check-in counter.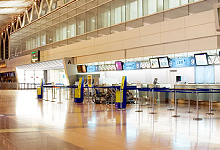 4. AIRDO check-in counter
Please go to the counter for boarding procedures involving fares which require confirmation of official documentation such as the DOMIN Fare and DO Senior 60, as well as purchases and boarding procedures for AIRDO Skymate (Youth Special) and Senior 65 Special.