Services & Aircraft
Hokkaido begins with your first step aboard.
AIRDO fully incorporates service which allows you to feel Hokkaido throughout your flight.

The Hospitality of Hokkaido
We offer a variety of services, including special beverages.
A Comfortable and Safe Journey Through the Skies
To ensure a comfortable and safe journey through the skies, AIRDO offers diverse services.
Aircraft Equipment and Seat Map
You can view information on AIRDO's airplanes, the space within, and seat map.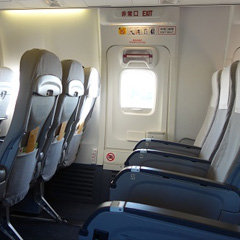 Seat Pitch
The seat pitch on our flights is characteristically wide. Our spacious seats promise you a comfortable journey through the skies.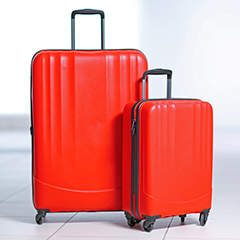 Baggage Stowing Service
Stow up to a total of 20 kg of luggage without any additional fees.
Learn More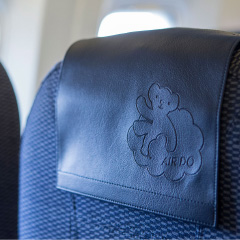 Advanced Seat Selection
Select the seat of your wishes beforehand.
Learn More