These campaigns have ended.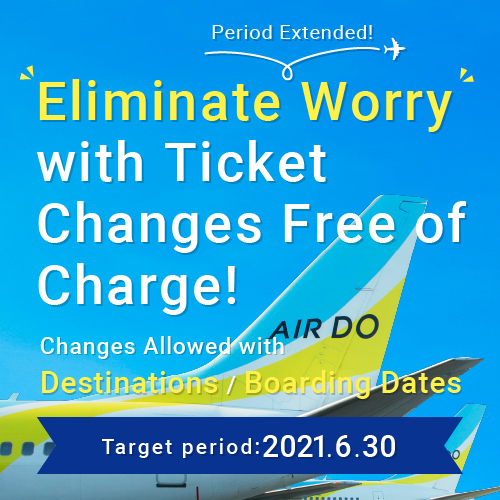 Eliminate Worry with Ticket Changes Free of Charge! For peace of mind while traveling, choose an AIRDO special discount fare!
Promotion period:
Thu,Aug 13,2020 - Wed,June 30,2021
End date:
Wed., Jun 30, 2021




My AIRDO

is a convenient, discount membership service
offered by AIRDO.
Reward

Earn points and get Privilege Airline Tickets
Convenience

Faster bookings and check-in!
Get More

Find member exclusive offer!