Aircraft Equipment and Seat Map
Get info on AIRDO aircrafts, seat maps,
and the space inside the cabin.

Aircrafts
AIRDO flies with both the Boeing 767-300 as its large-scale aircraft, and the Boeing 737-700 as its small-scale aircraft. The refreshing colors of blue and yellow are a beautiful accent the airplanes.
Encounter Various Versions of BearDo in the Cabin
BearDo welcomes you aboard. BearDo blankets and paper cups are available for your pleasure. All sorts of BearDos are illustrated on the winglets of AIRDO's different B737-700 aircrafts, so don't miss your chance to meet them all.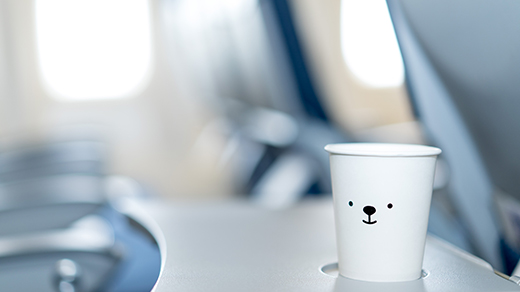 A Taste of Hokkaido in the Cabin
Game sheets and Picture book are available to offer you an enjoyable cabin experience upon boarding. Feel free to ask the cabin crew.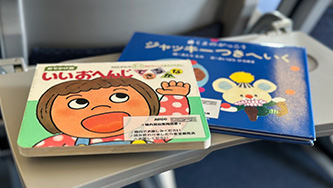 Picture book
Children's Game sheets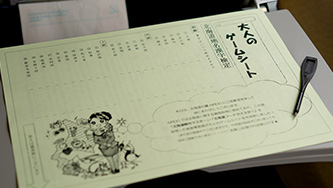 Adults' Game sheets