For First-time Customers
Make a reservation using the simple steps below.

For Customers Using Online Reservations for the First Time
STEP 1

Ticket Reservations

Book a ticket easily!

You can see seat availability status and fare amounts for a period of three days before and after your scheduled boarding date. Anyone can easily make a reservation just by selecting the desired flight and inputting one's customer information.
---
STEP 2

Payment, Seat Selection

Purchase a ticket right over the internet!

After completing your reservation, you can click on the "Proceed to Payment Procedure" button to pay by credit card. Of course, you can also choose to pay with cash at a convenience store. With advance seat selection*, you can also choose your preferred seat(s) free of charge.

* The number of seats that can be selected in advance is limited.
---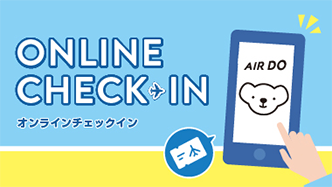 STEP 3

Boarding Procedures

With SKiP service*, you can head straight to security inspection!

After you finish your reservation, purchase, and seat selection, you can download a 2D Barcode so you can avoid the boarding procedure on the day of your flight. When you arrive at the airport, proceed straight to security inspection to board.

* There may be some instances where you cannot use the SKiP Service, depending on types of fares, reservation content, etc.
* SKiP Service is a registered trademark of ANA.
Procedures from Reservations to Boarding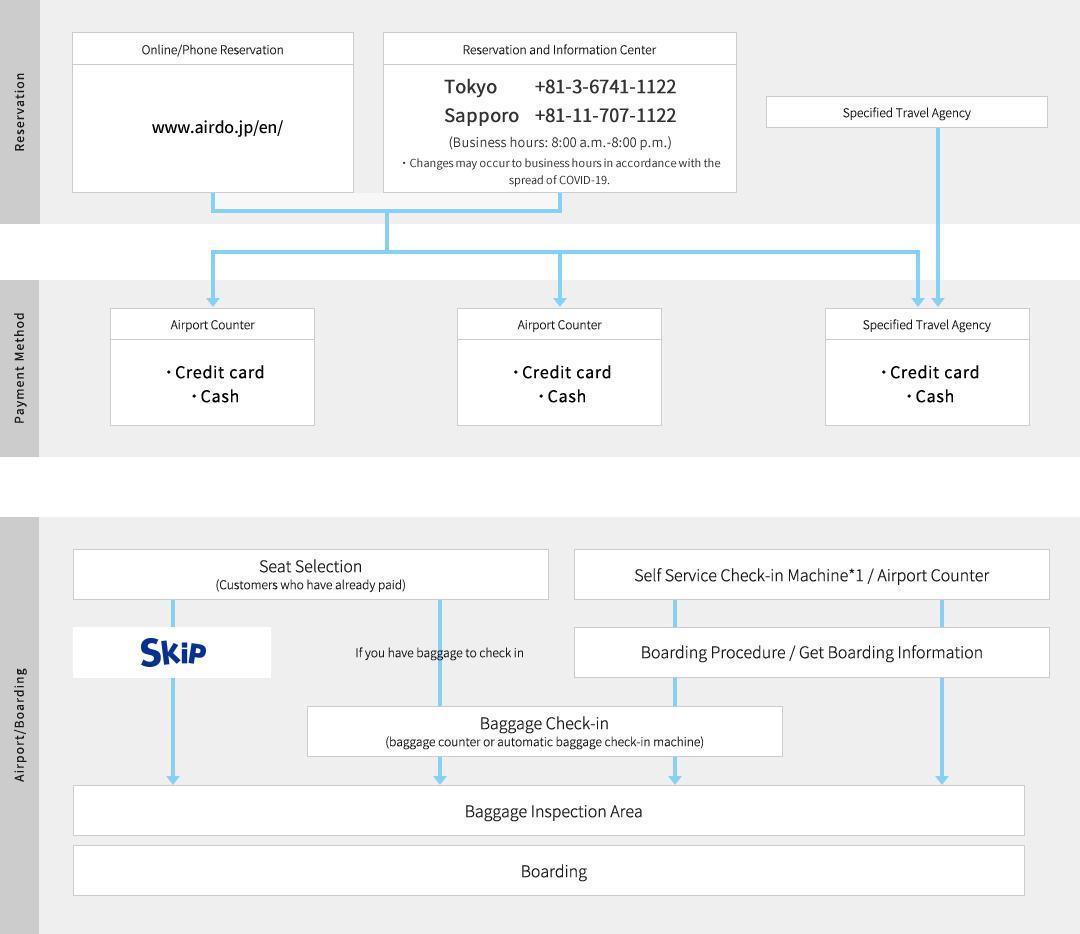 *1 Not available for some fares. Learn more.