To passengers who travel while Winter Vacation
(from 17st December to 4th January)
During the Winter Vacation(from 17st December to 4th January) the roads around the airport, parking lots, check-in counters, security checks will be very busy. And there is a possibility that the delay of flight departure might happen. We will show you the tips on how to check in smoothly at the airport and the points we want you to cooperate on the airplane.
1.Before travel
In order to board a plane smoothly, it is important to prepare before going to the airport. Please confirm the following items carefully so as not to be troubled after arriving at the airport. Please head to the airport as early as possible.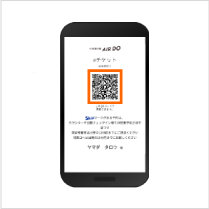 Take a screenshot of the 2D Barcode
Be sure to take a screenshot of the 2D Barcode and save it. (If you use an iPhone you can save it into the "Wallet") After checking in your baggage or passing the security gate, you cannot download and display the 2D Barcode any more.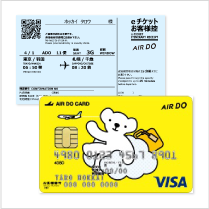 Do not forget what you need for check-in.
Customers not using "SKiP Service" must check in at the airport. Please prepare either "confirmation number" "credit card used for payment (please bring name holder)" "e-ticket itinerary receipt" "2D Barcode".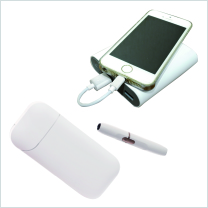 Don't you have any dangerous items in your baggage?
There are especially increasing number of iQOSes and mobile batteries found in your checked baggage. Please carefully confirm in advance that your baggage doesn't contain dangerous items which are prohibited by law to carry onto the cabin or store in the cargo for safety reason.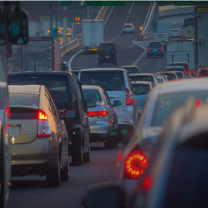 Head to the airport as soon as possible
You wil feel easy if you arrive at the airport 2 or 3 hours before the departure time of your flight. Because the road around the airport and the parking lot are very crowded, it is recommended to use public transportation.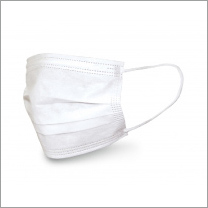 Wearing of Facial Covering and Face Shield
We ask that you wear a mask or facial covering both at the airport and on board to reduce any discomfort that fellow passengers may feel. Please note that we may deny boarding to customers who are not wearing a mask or facial covering and those who have a fever or are otherwise unwell.
2.At the airport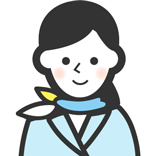 This is the flow of for boarding after you arrive at the airport
Baggage
Closing time of the security check is 20 minutes before flight departure time.
Security Check
Closing time of the security check is 20 minutes before flight departure time.
Borading Gate
Limit:
10 minutes before
In the worst case, there is no time to choose a souvenir or enjoy a meal at the crowded airport. In order to enjoy the time in confort before departure, please follow the flow chart below to check the order of necessary procedures and the targeted deadline time.
Checked Baggage
Please make use of automated baggage checking machines.
At Haneda airport and New Chitose airport, AIRDO passengers can check-in your baggage by ANA BAGGAGE DROP(automated baggage checking machines) You can no longer check-in your baggage if the departure time is coming in less than 20 minutes. Please be sure to receive your baggage claim tag.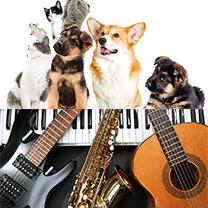 Pet animals, musical instruments and large sized baggage to counters where staff wait.
Please check-in such baggage as pet animals, baby strollers, large sized baggage like electric wheel chairs and fragile items like musical instruments, at ANA baggage counter where staff are assigned. Please kindly check them in 1 hour before your flight's departure time, as it may take so much time to accept such baggage.
To passengers who depart from Tokachi Obihiro airport
At Tokachi Obihiro airport, baggage check-in place is AIRDO counter.
Security gate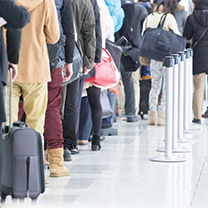 Please come to the security gate by 30 minutes before your flight's departure time.
If you use the Skip service and have no check-in baggage, you don't have to come to the counter. In this case, please pass the security gate by using the 2D Barcode you prepared. You may wait about from 30 minutes to 1 hour if there are so many passengers. You can no longer pass the security gate if the departure time is coming in less than 20 minutes.
Ticket exchanges are strictly prohibited
Be sure to use your own ticket or 2D Barcode. Please never exchange tickets among your group absolutely! If you hope to change seats, please inform counter staff.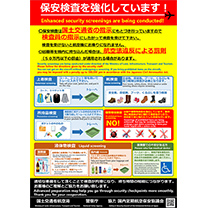 Boarding gate
If you need assistance, please come to the boarding gate 30 minutes before departure time.
Children only passengers, passengers using wheel chair and other passengers who need assistance will be guided into the cabin first by priority boarding. Please wait around the boarding gate. (There may be the cases that we cannot conduct priority boarding depending on the operational situations)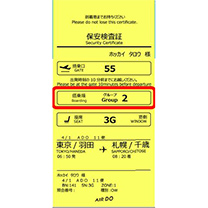 Please confirm your boarding group.
For smooth boarding, we will announce boarding in the order of boarding group number. The boarding group number is printed on your boarding ticket and security certificate. Please follow the guidance of gate staff and cooperate for smooth boarding.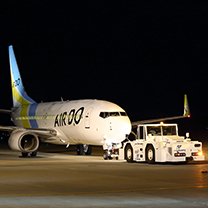 Please be careful not to be late for departure.
Departure time is the time the aircraft starts to move. For on time operation, we will close the boarding procedure about 10 minutes before departure time and close the door of the aircraft.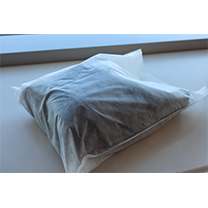 Please use non-woven fabric.
Non-woven fabric is placed at the boarding gate. Please use it for baggage and coats. ※Not installed at the boarding gate at some airports. It is also available on board. Please ask to the flight attendants.
3.In the cabin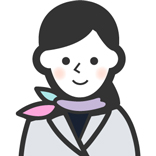 Thank you for boarding. For scheduled departure, please cooperate with the following points. If you need help, please feel free to ask the cabin attendant.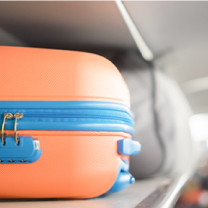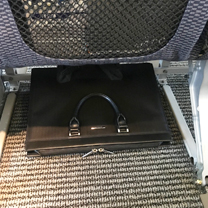 You can keep your baggage under the seat in front of you
The space of overhead storage is limmited. You can also keep your baggage under the seat in front of you.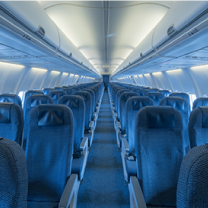 Please sit down as soon as possible
The airplane leaves after all the passengers sit in their seat. Please be seated as soon as possible after boarding and fasten your seat belts.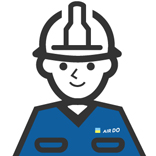 After arrival, the plane on which you have boarded will fly again to the next destination. In order to prevent the delay of the next flight, please cooperate in the following points during your flight.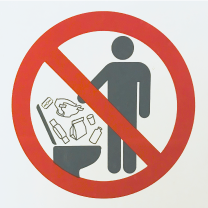 Please do not flush toilet except with equipped toilet paper
If you accidentally flush paper cups, lids, children's diapers, tissues, etc. into the toilet, the toilet will breaks down. As a result, it may takes much time to repair it may cause the delay or the cancellation of the next flight.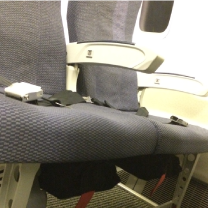 Please do not take out the equipment in the cabin.
There are equipments necessary for the safety, such as a life jacket and a safety instruction card. We can not fly unless we have all of them. However, you can take home the in-flight magazine "rapora" freely.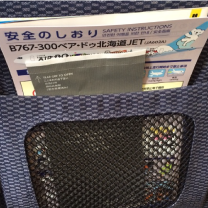 Please use the disposal bags
If you feel sick, please use the disposal bags. If the seat becomes dirty, cleaning and replacing the seat cover are necessary, which may lead to the delay of the next flight. Also please put garbage in the disposal bags (please do not put it directly in the seat pocket). If your seat gets dirty, please do not hesitate to inform the cabin attendant.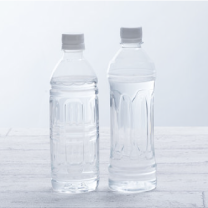 Do not put anything containing moisture such as seafood (including frozen) into the overhead storage
Extensive cleaning and replacement of the seat cover may occur due to dissolved moisture or , dropped water droplets / or smells, which may cause the delay of the next flight. Also, PET bottles etc will also leak inside liquid because of atmospheric pressure changes. So, please put it under the seat in front of you.
4.Special Assistance
For details, please check the following pages.
We are looking forward to flight with you.
SKiP Service is a registered trademark of ANA.
iPhone, Passbook, and Wallet are registered trademarks of Apple Inc. in the United States and other countries.
The iPhone Wallet (formerly Passbook) is an application for ticket and point card management that combines the functionality of various tickets and cards in one place.
Dec 17, 2021
AIRDO Co., Ltd.