How to Acquire the 2D Barcode
2D Barcode cannot be acquired through the website if the reservation is for 3 or more routes, or is for 7 or more passengers.
STEP 1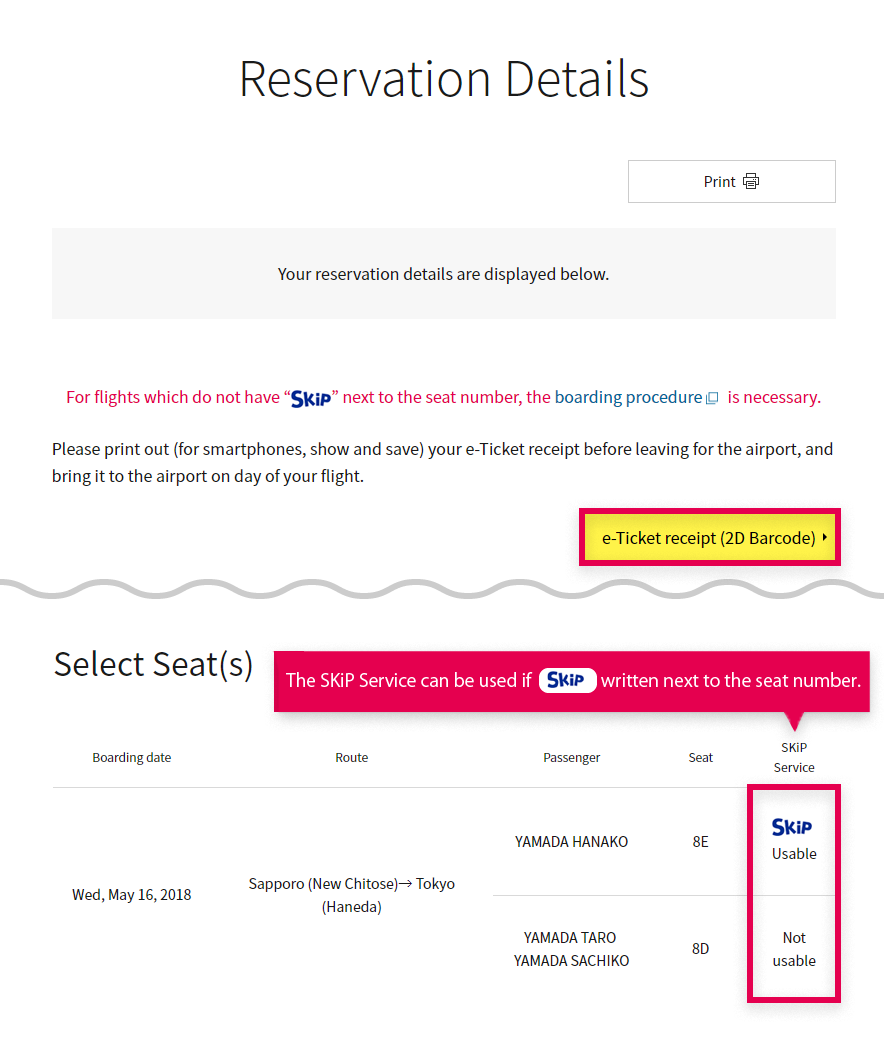 From Confirm Reservation, Purchases, and Seat Selection, proceed to the Reservation Details screen above, and click e-Ticket Receipt (2D Barcode).

STEP 2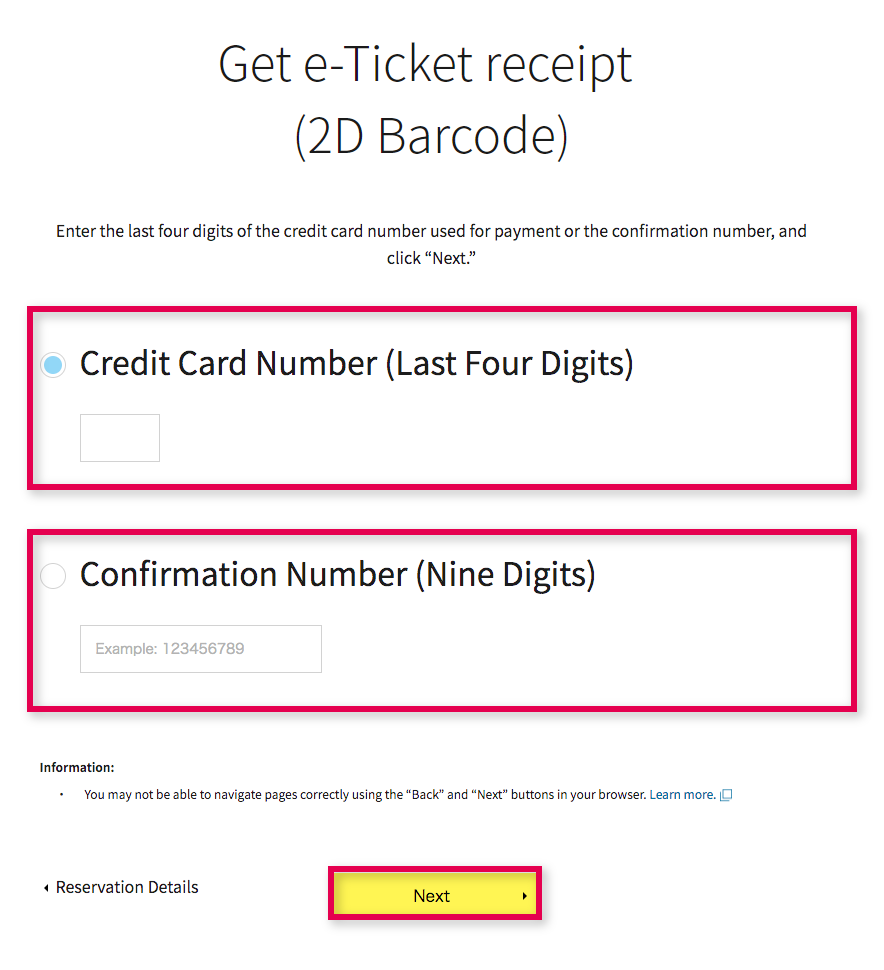 Enter your credit card number (last four digits) or confirmation number
Note:

For customers paying at a convenience store, the confirmation number can be seen on the receipt issued at the time of payment, etc.

STEP 3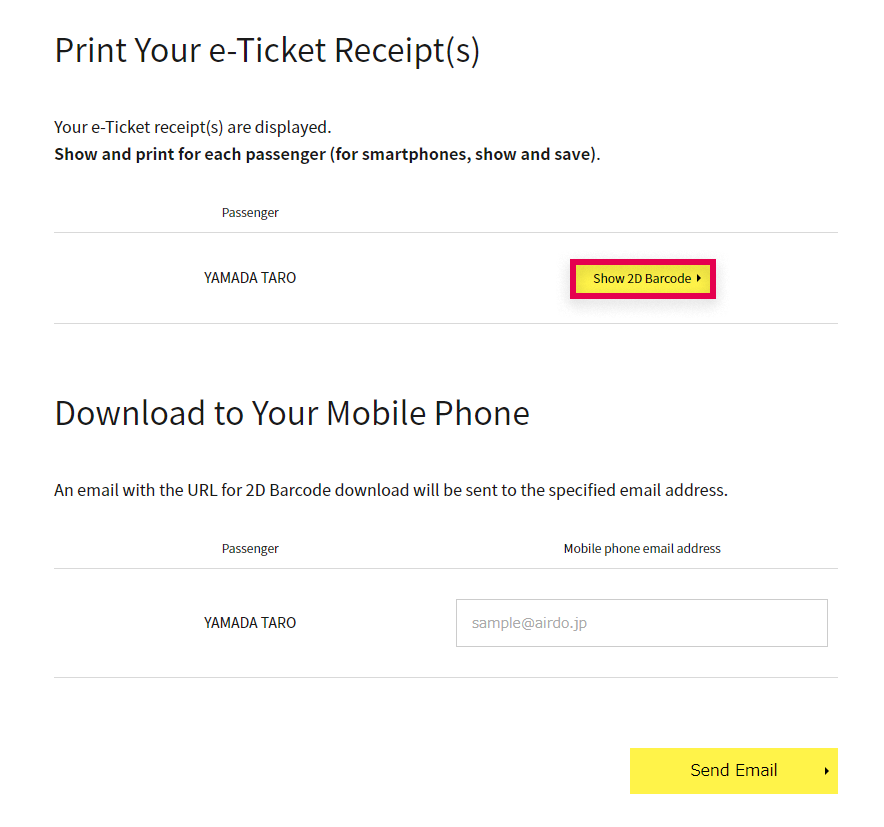 Click Show 2D Barcode.
A URL can be sent to your mobile phone showing the 2D Barcode.
Note:

Usable from December 1, 2014.

STEP 4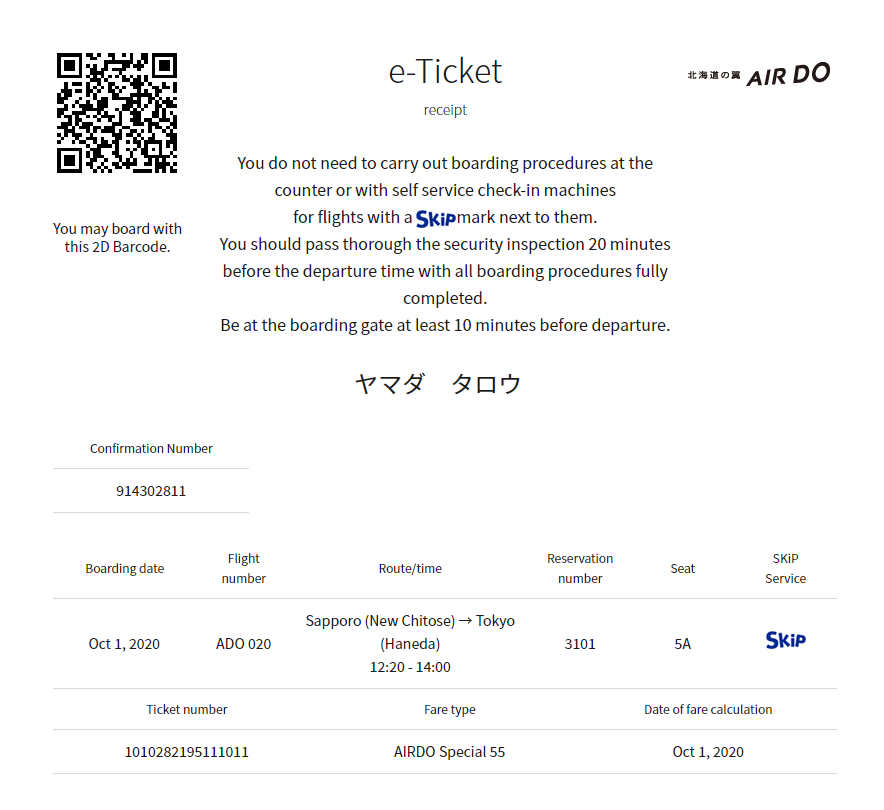 The 2D Barcode has been displayed.
Print out this screen, and bring it to the airport on your departure date.
Note:

If the reservation is for multiple persons, return to STEP 3, and get the 2D Barcode for everyone.