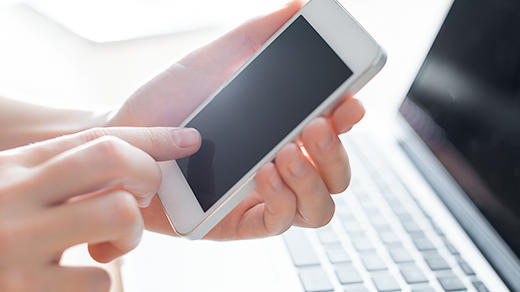 Customers have to enter an email address when reserving an airplane ticket. AIRDO will inform customers regarding the flight status of their reserved flights and details regarding the reservation and purchase of airplane tickets via the customer's registered email address.
Notes:

AIRDO will send emails with links to our website, so please provide an email address that can be accessed by devices other than feature phones.
If you are using a smartphone or a cell phone with an email filter, please configure your phone to allow email from @airdo.co.jp.
If you still don't receive email after changing your settings, please contact the My AIRDO desk.
Reservation Information Email
Emails related to reservations are automatically sent at the following times.
When you make or change a reservation
When you cancel a reservation or get a refund
When you complete a credit card payment


(No email is sent when you complete a payment at a convenience store.)

The day before the purchasing deadline
To inform you regarding waitlisted reservations (both when you apply for a reservation waitlist, and when seats become available)
When an advance seat selection changes due to an aircraft change


(In the case of aircraft changes that occur the day before or the day of the flight, we will only send notices regarding reservations that have been paid for.)
Information Regarding Flight Status of Reserved Flights
This information will be sent for reservations that have been paid for.
Information on the boarding gate on the day prior to boarding
Information on boarding gate changes
Information Regarding Flight Status of Reserved Flights
Information on flights turned back or diverted to another airport
Information on flights put on hold due to weather alerts
You will receive an email upon the completion of any action concerning your reservation, which will be a relief to users who are concerned about making reservations on the internet.
If you know the status of your flight before you go to the airport, it's easier to arrange your schedule before and after the flight.
How to Receive Email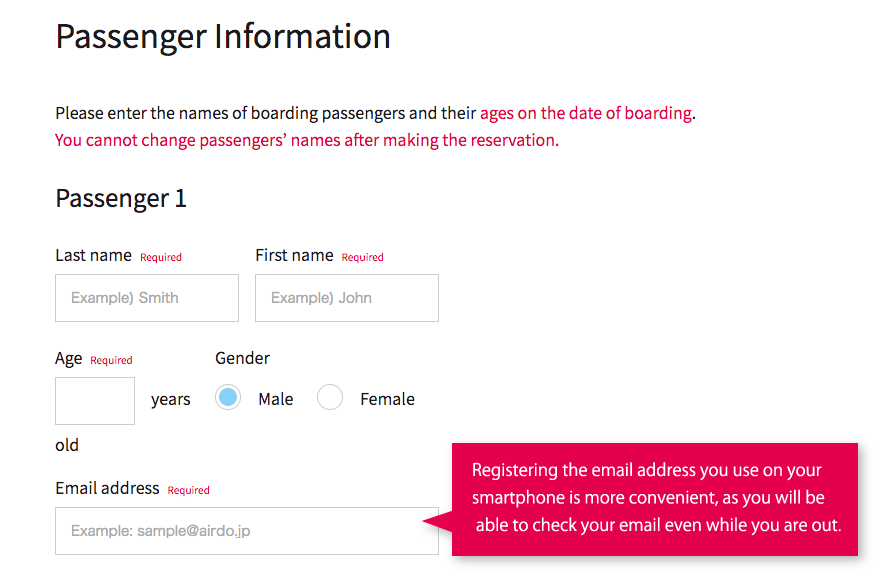 Register when making your reservation
Enter your preferred email address for receiving email in the "Customer Information" box displayed on the page where you enter your name, age, etc.
Note:

You must enter an email address.
Register after making your reservation
On the flight details confirmation page, click the "Edit Email Address" button and enter your preferred email address for receiving email. Check Reservations Page
Notes:

If you make a reservation through your My AIRDO member's page, your email address will automatically be shown.
When making a reservation for multiple people, please enter the email address of the group's representative.
Cases in Which This Service Is Unavailable
Group fares, travel fares like package tours, etc.
Find Out More