Reservation Procedure for Award Ticket
Click "Reserve award ticket". Check "Usage Instructions" and then proceed with the reservation.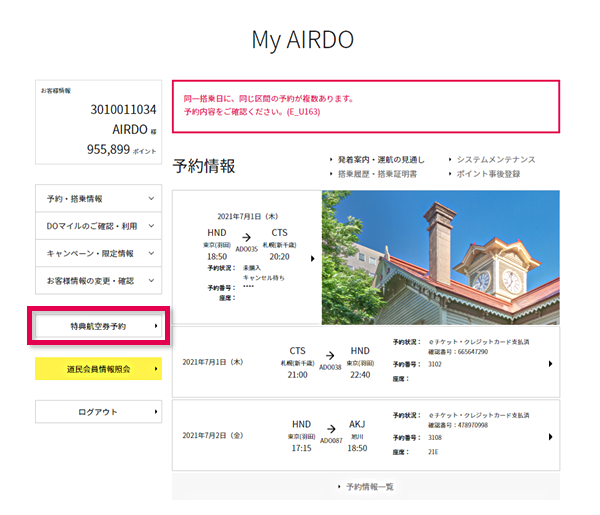 Enter your desired route and boarding date, and click "Reserve award ticket".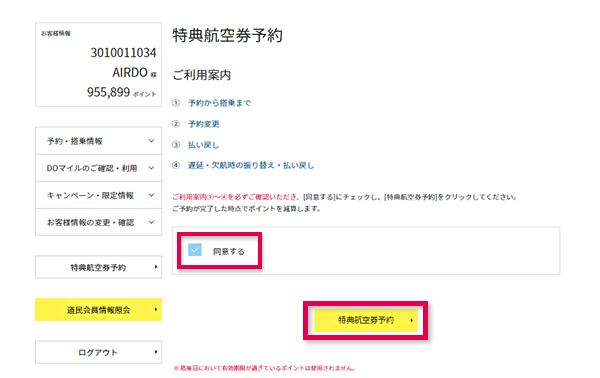 The flight's seat availability status and the number of points required will be shown. Click the circle (or triangle or number) by the desired flight.
Enter the name of the passenger and click "Next".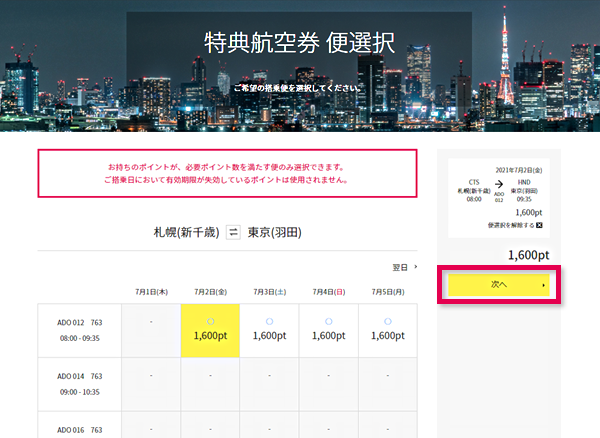 Confirm the details shown and click "Reserve". The points will be deducted at the same time you complete the reservation.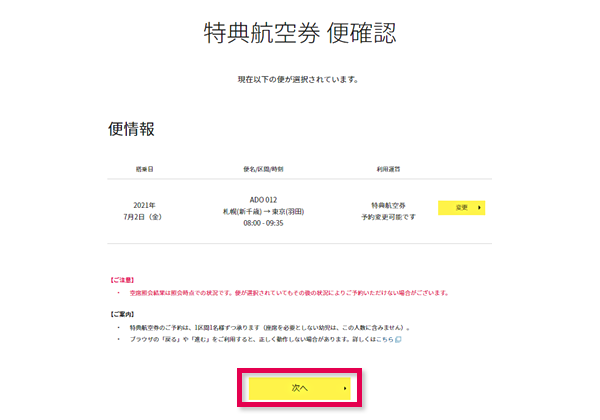 Your DO Miles confirmation number will be displayed once the reservation is complete. Keep a copy of it along with your reservation number.