Boarding Certificate Display / Printing Service
My AIRDO members can use our boarding certificate display/printing service on our website. Please give it a try.
Using the Service
Boarding certificates can be displayed and printed for

6 months after the boarding date

.
If you haven't registered your flights, then they will not be shown under "Flight History".
(How to Register Flights)
If you have boarded another airline's flight as an alternate flight, it will not be shown.
How to Use the Service
After logging in to My AIRDO, click "Flight History / Boarding Certificates".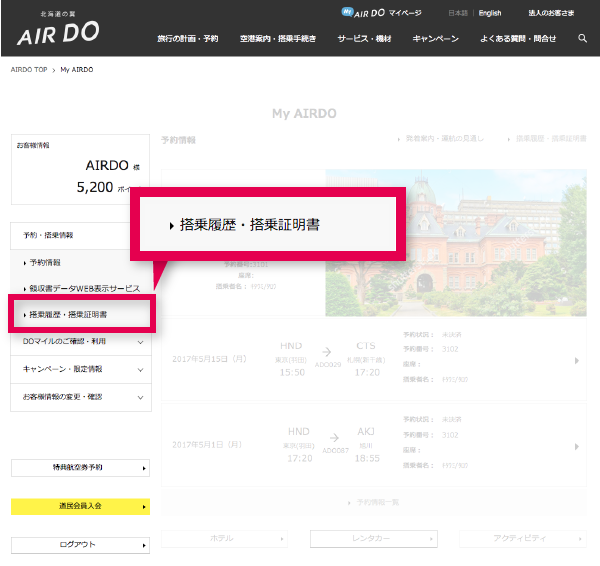 Click "Boarding Certificate" to display a boarding certificate for that flight.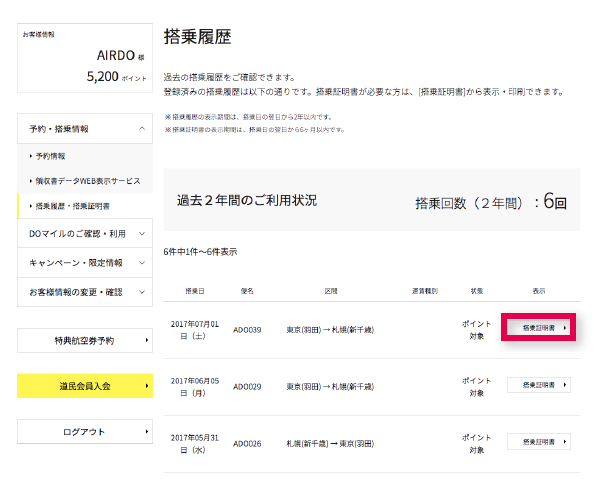 Click "Print".
Enlarge