Activities for Contributing to Society (Disaster Recovery Assistance)
Disaster Recovery Assistance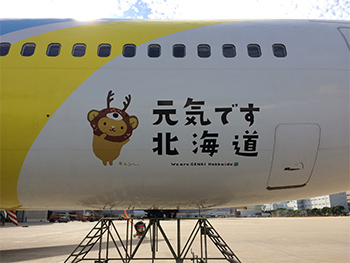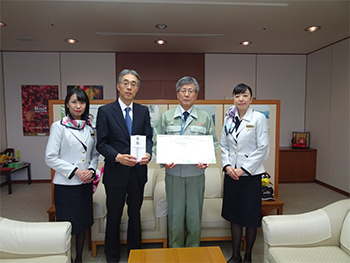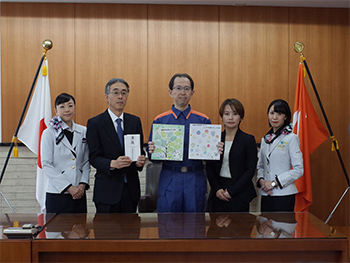 At AIRDO, we're involved in activities that contribute to recovery in disaster areas, which include cooperation in the transport of disaster relief workers and relief supplies, in addition to our continuous operation of regular flights and establishment of temporary flights when disasters occur.
We donate money to aid with areas which suffered severe damages, mainly the Kanto and Tohoku regions, from Hurricane Hagibis in 2019, and we have been providing cooperation for the transportation of disaster relief workers on the basis of requests from the Japanese Red Cross Society and Japan Platform.
Other recent initiatives are as follows.
Donation of portions of in-flight purchase sales to Miyagi and Fukushima Prefectures as aid in recovery from the Great East Japan Earthquake (given FY2014 - FY2018)
Donation of JPY 500,000, including voluntary contributions from staff, to Kumamoto Prefecture following the 2016 Kumamoto Earthquake
Operation of temporary flights between Sapporo/New Chitose and Kushiro as well as a donation of JPY 1 million to the Hokkaido Disaster Donation Collection Committee in response to a series of disastrous typhoons that struck Hokkaido in August 2016
Donations of JPY 1 million, including voluntary contributions from staff, to both Hiroshima Prefecture and Okayama Prefecture for torrential rains in July 2018
Donation of JPY 2 million, including voluntary contributions from staff, to the Japanese Red Cross Society's Hokkaido chapter for the 2018 Hokkaido Eastern Iburi Earthquake in addition to cooperation in the transport of disaster relief workers and relief supplies