Activities for Contributing to Society (Disaster Recovery Assistance)
At AIRDO, we're involved in activities that contribute to recovery in disaster areas, which include continuous regular flights between Hokkaido and disaster areas, cooperation in the transport of people and cargo, and assistance and financial contributions for disaster areas.
Our aircrew, cabin crew, and maintenance workers visit schools to teach the importance of education and the attitude that one should bring to an aviation-related job, by talking about their respective jobs, explaining the mechanisms that make airplanes fly, and providing in-flight announcement experiences.
We donate money and accept donations of points from all My AIRDO members to support areas that suffered from the 2018 Hokkaido Eastern Iburi Earthquake, and we have been providing cooperation for the transportation of aid workers and relief supplies on the basis of requests from the Japanese Red Cross Society and Japan Platform.
A portion of in-flight merchandise sales is donated to areas damaged by the Great East Japan Earthquake (Miyagi and Fukushima Prefectures).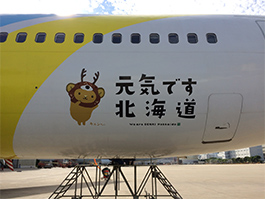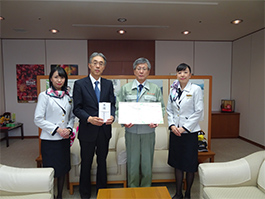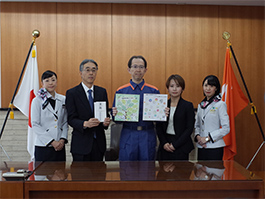 We signed an Agreement for Cooperation with Emergency Air Transport Operations During Disasters with the Prefecture of Hokkaido in January 2014, and we have been developing a framework for responding more speedily to disasters in the future.