Disaster Recovery Assistance
At AIRDO, we're involved in activities that contribute to recovery in disaster areas, which include continuous regular flights between Hokkaido and disaster areas, cooperation in the transport of people and cargo, and assistance and financial contributions for disaster areas.
A portion of in-flight merchandise sales is donated to areas damaged by the Great East Japan Earthquake (Miyagi and Fukushima Prefectures).
Support for the Child Cup U10 / U8 Futsal Championship (Miyagi Prefecture)
Donations toward the 2016 Kumamoto Earthquake and damage caused by heavy rains during typhoons 9, 10, and 11 in 2016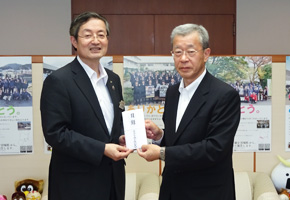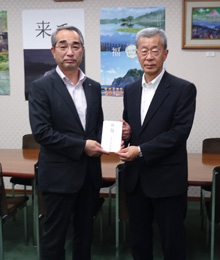 We signed an Agreement for Cooperation with Emergency Air Transport Operations During Disasters with the Prefecture of Hokkaido in January 2014, and we have been developing a framework for responding more speedily to disasters in the future.
August 2016: Operation of temporary flights between New Chitose and Kushiro in response to a series of disastrous typhoons that struck Hokkaido
October 2016: Participation and cooperation with Hokkaido Disaster Training
November 2016: Participation and cooperation with Hokkaido Shakeout Training