Activities for Educating People
Flight Classes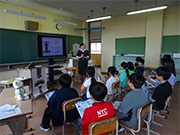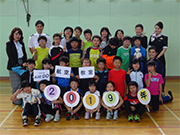 Our aircrew, cabin crew, and maintenance workers visit schools to teach the importance of education and the attitude that one should bring to an aviation-related job, by talking about their respective jobs, explaining the mechanisms that make airplanes fly, and providing in-flight announcement experiences.
Cumulative classes taught: 270(2009-2019)
Cooperation with Career Development Education
As the "Wings of Hokkaido," we provide career advancement education based on educational cooperation agreements, with the purpose of contributing to the education of human resources who bear the responsibility for the future of Hokkaido.
(For example, we lend instructors for corporate training literacy courses at Hokkai-Gakuen University [Faculty of Business Administration and Faculty of Humanities], and we create stickers for distribution to customers through collaboration with the School of Design at Sapporo City University.)
Cooperation Toward Renovating the Hokkaido University Museum
Hokkaido University has accumulated some four million specimens and other items that it has collected, stored, and studied over a period of time going back to its days as the Sapporo Agricultural College over 130 years ago, and the museum was renovated in July 2016 in order to exhibit these items.
AIRDO provided its cooperation and collaboration with these renovations from the unique industry viewpoint of an airline, particularly in connection with Ukichiro Nakaya's research on the formation of ice on airplane wings, which appeared in the Arctic Research Center's panel exhibition and Hokkaido University's Northern Research for Supporting Life project.
Going forward, AIRDO will continue in its efforts to support the local community as a member of this industry-academia partnership.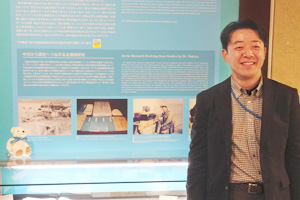 Junji Yamamoto, Associate Professor, Hokkaido University Museum
AIRDO received a letter of appreciation from Hokkaido University.