In-flight Shopping(last month)
Original products for purchase from AIRDO,
such as popular BearDo merchandise and products unique to Hokkaido.

Tokachi Pancake Mix
JPY 600
Pancake mix made with Tokachi wheat for fluffy pancakes
Farmstead promotes the concept of "revitalizing primary agriculture through design" and is bringing together farmers and other producers from all parts of the country in its efforts toward sixth-sector commercialization and branding. From packaging design to marketing, Farmstead is developing a variety of businesses that help get out the word about local foods. Through initiatives that include the launch in May this year of Farmstead Table, a Tokyo restaurant that uses local design to convey the sentiments of producers, Farmstead is creating opportunities for bringing producers and consumers together.
As part of those efforts, Farmstead has launched the Tokachi Design Farm Project with branding that communicates in an appealing way the deliciousness of Tokachi, the region where Farmstead originates. From Tokachi, an abundant treasure house of food with a 1100% self-sufficiency rate, Farmstead commercializes top-notch products from primary producers, including dairy farmers and other farmers, which are sold individually or as gift sets and feature unified packaging design.
As one such product, we are featuring Tokachi Pancake Mix as an in-flight shopping item. This pancake mix combines buttermilk with 100% Tokachi-grown wheat. Just add milk and eggs to make moist, fluffy pancakes. The adorable packaging resembles a house and makes a great gift.
Contents: 1 bag of pancake mix, 200 g
Approx. packaging size: 19 cm tall × 10 cm wide × 6 cm thick
* This item should be taken home and eaten there.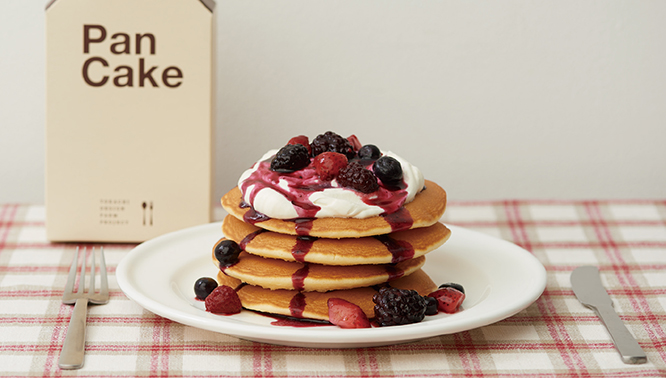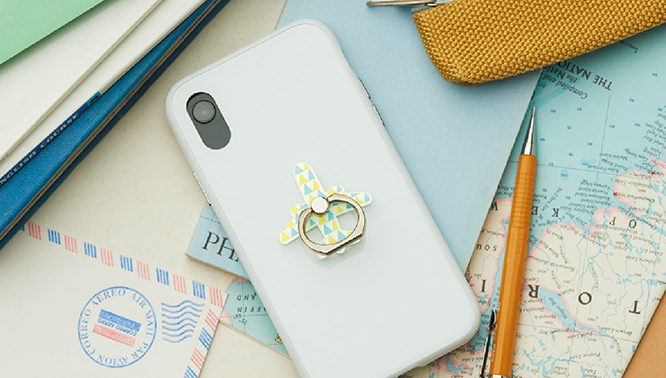 NEW
Smartphone Ring Stand
JPY 500
A handy product for propping up your smartphone
This smartphone ring stand comes with an airplane design motif. This item lets you prop up your phone on its side for watching movies, so it's handy for doing more than just talking or holding your phone while walking. It offers a design that is simple yet attractive.
Approx. size: 4.5 cm tall × 4.1 cm wide × 0.7 cm thick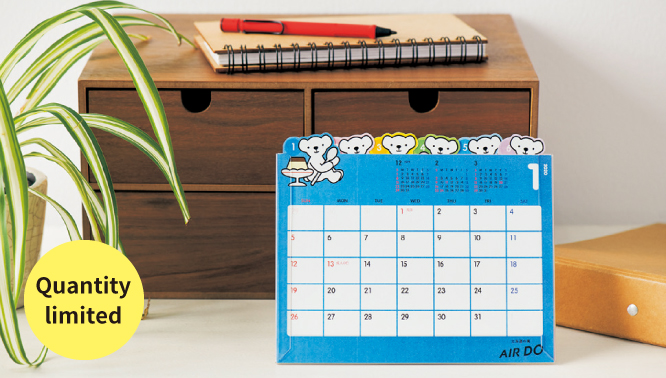 Desk Calendar 2020
JPY 500

Available while supplies last.
A standard user-friendly product for work or private use
Our popular yearly desktop calendar. This year's theme is BearDo and sweets. It's easy to write notes on, and you can conveniently see the previous month and following two months. Give it to someone as a thank-you gift this year.
Size: About 15.8 cm long × about 19.5 cm wide
Skin care oil set
JPY 1000
Gently melted, moist and refreshing horse oil
This highly moisturizing skin care oil contains only natural ingredients, such as horse oil and beeswax. Hokkaido Junbayu Hompo makes it with care using a high-concentration purification technique. Use it for moisturizing after a bath or after shaving (for men). It is safe for infants as well.
Contents: 5 items (1 each of natural, grapefruit, Damascus rose, lavender, and peppermint)
Package size: About 4.5 cm in diameter; outer box about 11.2 cm long × about 11.2 cm wide × about 2.2 cm deep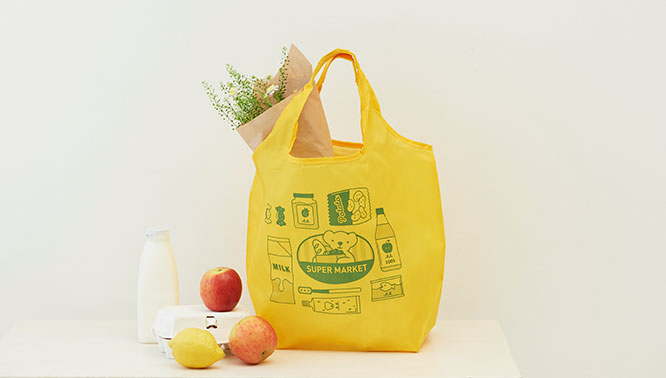 Shopping Bag
JPY 500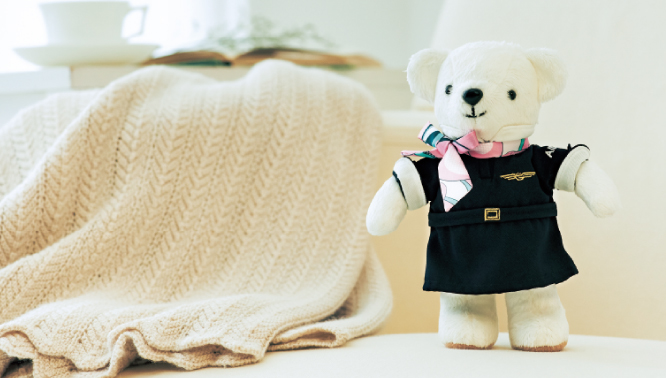 Bear Do The Flight Attendant Teddy Bear
JPY 2,000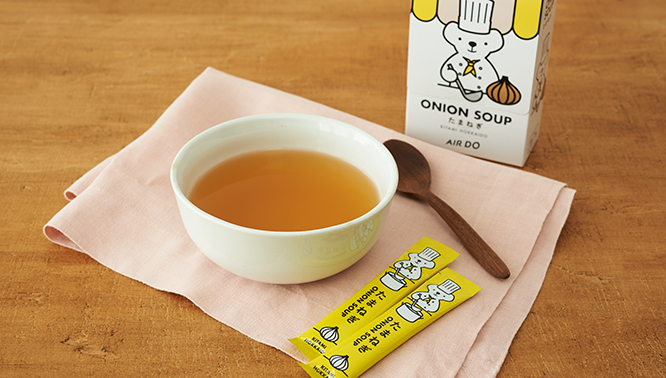 Cup Soup Onion
JPY 500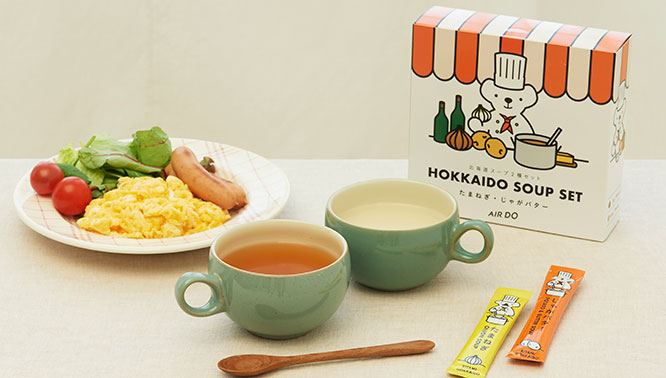 Cup Soup 2 Flavor Set (Onion, Potato)
JPY 1,000
Notes:

Debit cards are not accepted.
Credit cards (Visa and Mastercard) are accepted for in-flight shopping.
Products for sale may change without notice.
The prices of all products include consumption tax.
Products are available for purchase on all AIRDO flights.
Props shown within the pictures are not included with sale items.
The actual product may differ from that shown in the picture.
There is a limit to the number of items for sale. Please understand that as a result, they may be sold out.