Message from the President
Aiming to Be a One-of-a-kind Airline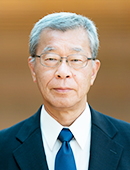 Representative Director and President
Yasuhisa Tani
Thank you very much for your continued support.
At AIRDO, our corporate policy is to make safety our absolute first priority, and we contribute to the development of local communities as the Wings of HOKKAIDO.
Thanks to your support, we celebrated the 20th anniversary of our founding in November 2016. For our medium-term management plan, we are returning to the starting point of our company's founding as we aim to become a one-of-a-kind airline that continues to grow together with Hokkaido, the region in which it is based, and going forward, we want to engage in community contribution projects through partnerships and cooperation with the community more than ever before.
AIRDO's community contribution activities at present are carried out by our Corporate Social Responsibility Planning and Promotion Office (the Social Contribution Promotion Group) and are continuously focused on three key areas: contributions to the local community, environmental conservation, and disaster recovery assistance.
Based on these three key areas, we want to continue developing a wide variety of community contribution projects that include transport cooperation during disasters and recovery assistance projects for disaster-stricken areas, while we make further strides in activities that include providing information about local communities in order to promote community revitalization, our tree-planting project, and our Flight Classes.
As the Wings of HOKKAIDO, all the employees of AIRDO are united in our efforts to pursue further development together with the local community, and we are deeply grateful for your understanding and support.
Representative Director and President