The way the e-Ticket receipt is displayed on your smartphone or other portable device has been made easier to understand!
Customer Feedback
If you save a screenshot of an e-Ticket receipt for multiple reserved flights, the boarding dates and flight numbers are not shown, so it's not clear which flights the 2D barcodes are for.

We apologize for the difficulty.
As of April 24, 2019, the boarding dates and flight numbers have been added to the e-Ticket receipt that is displayed on smartphones and other mobile devices along with the 2D barcodes needed in order to use SKiP Service*1. This makes it easier to understand which 2D barcode is for which flight.
Image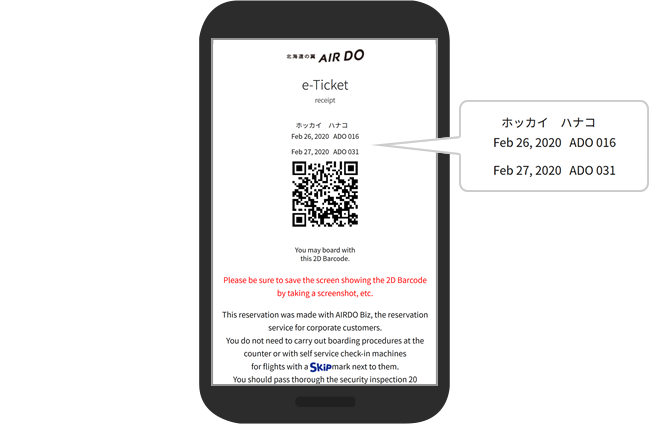 *1 SKiP Service is a registered trademark of ANA.